for the best coffee & brunch in phnom penh
a socially and environmentally responsible cafe and bar in phnom penh, cambodia
Aussie owned, Cambodian run. We care about good coffee, brunch, people & planet.
Lot 369 Cafe & Bar opened in Toul Tom Poung (Russian Markets) in Phnom Penh in December 2015. Since then, we've been serving up the city's best coffee and brunch, as well as creative cocktails, tapas, lunch and dinner across 3 locations.
Founded by Aussies who love all-day brunch and quality coffee, Lot 369 is managed and staffed by a Cambodian team. We care about making your brunch experience the best it can be, as well as taking care of our local community and environment.
With regular events, live music, and options for catering and private bookings, Lot 369 is a leafy oasis set back from Phnom Penh's busy streets. You can find us in Toul Tom Poung (a 5 minute walk from the Russian Markets) and Boeung Keng Kang 1 (near the Independence Monument), or get in touch with us to learn more about how we can cater your event.
Phone
Toul Tom Poung: (+855) 012 345 541
BKK: (+855) 012 797 802
Kettlebell (Crossfit Amatak): (+855) 012 750 430
LocationS
Street 454, Toul Tom Poung 1 (map here)
Street 282, Boeung Keng Kang (map here)
Kettlebell Cafe (Crossfit Amatak), Street 470, Toul Tom Poung (map here)
Hours
Mon-Sat 7:30am - 6:30pm
Sunday 8am - 6pm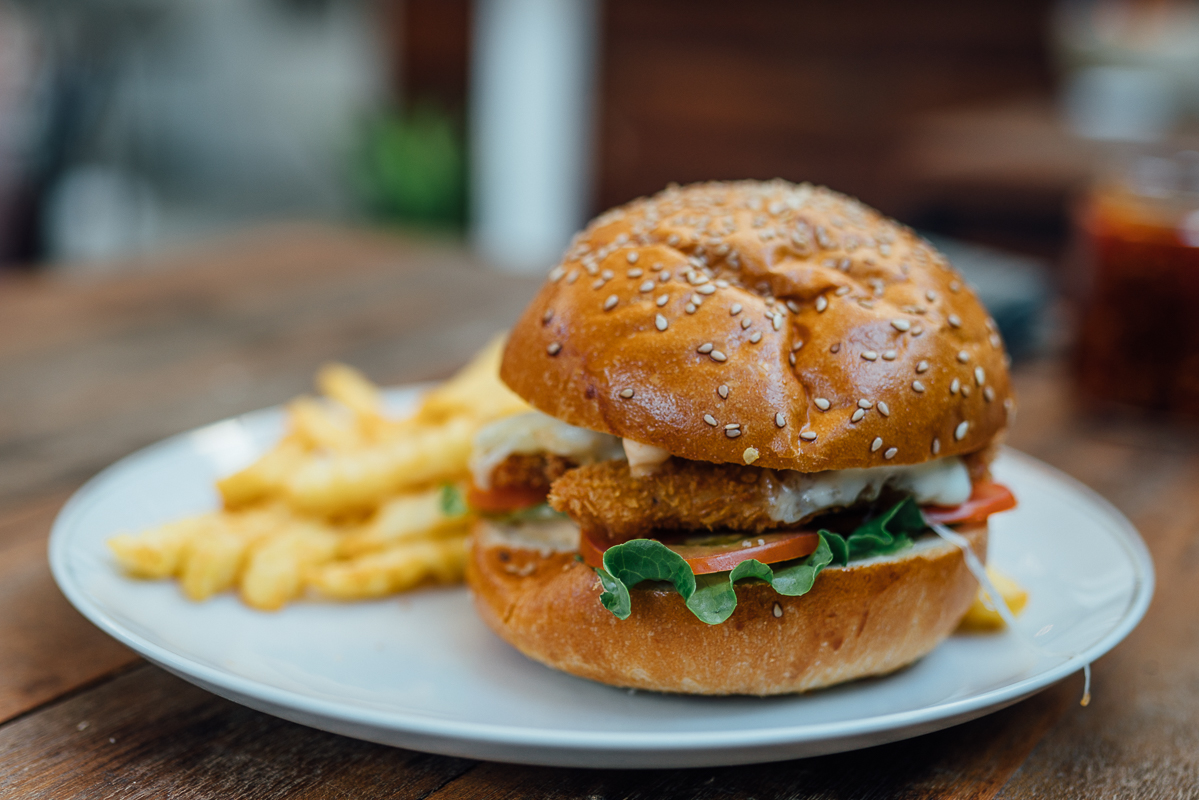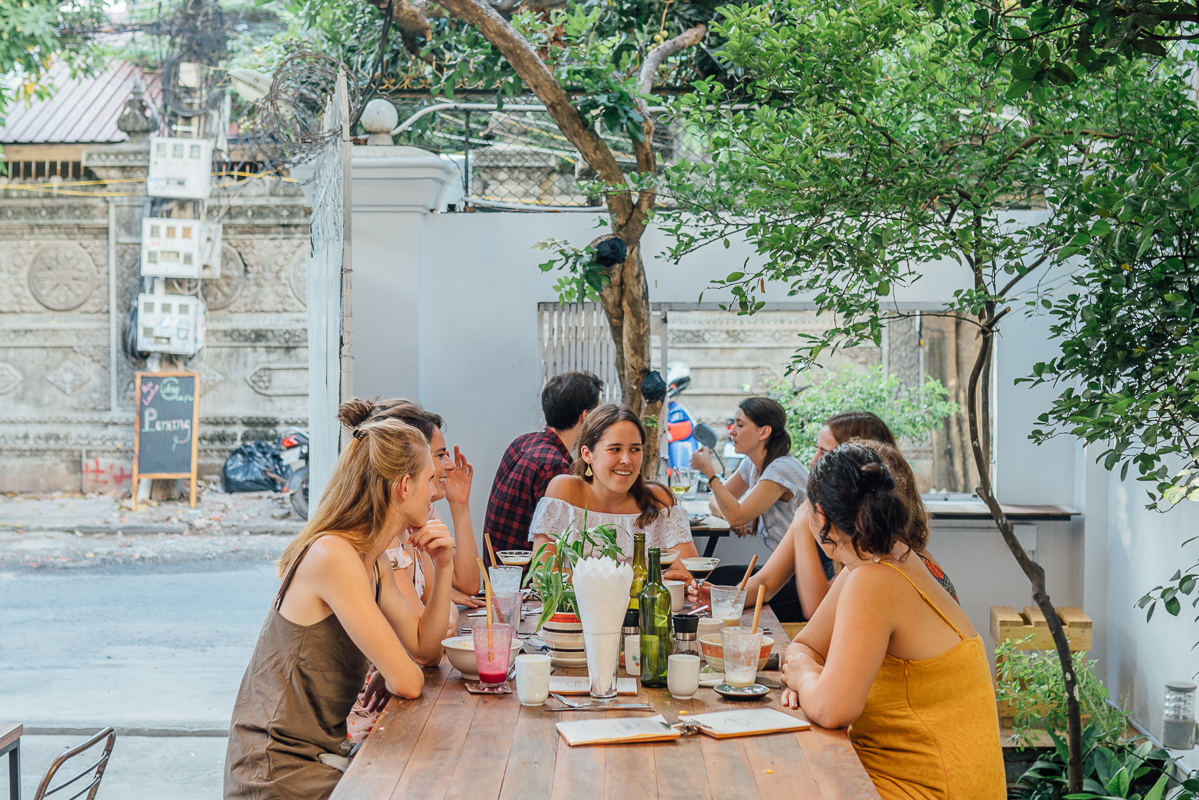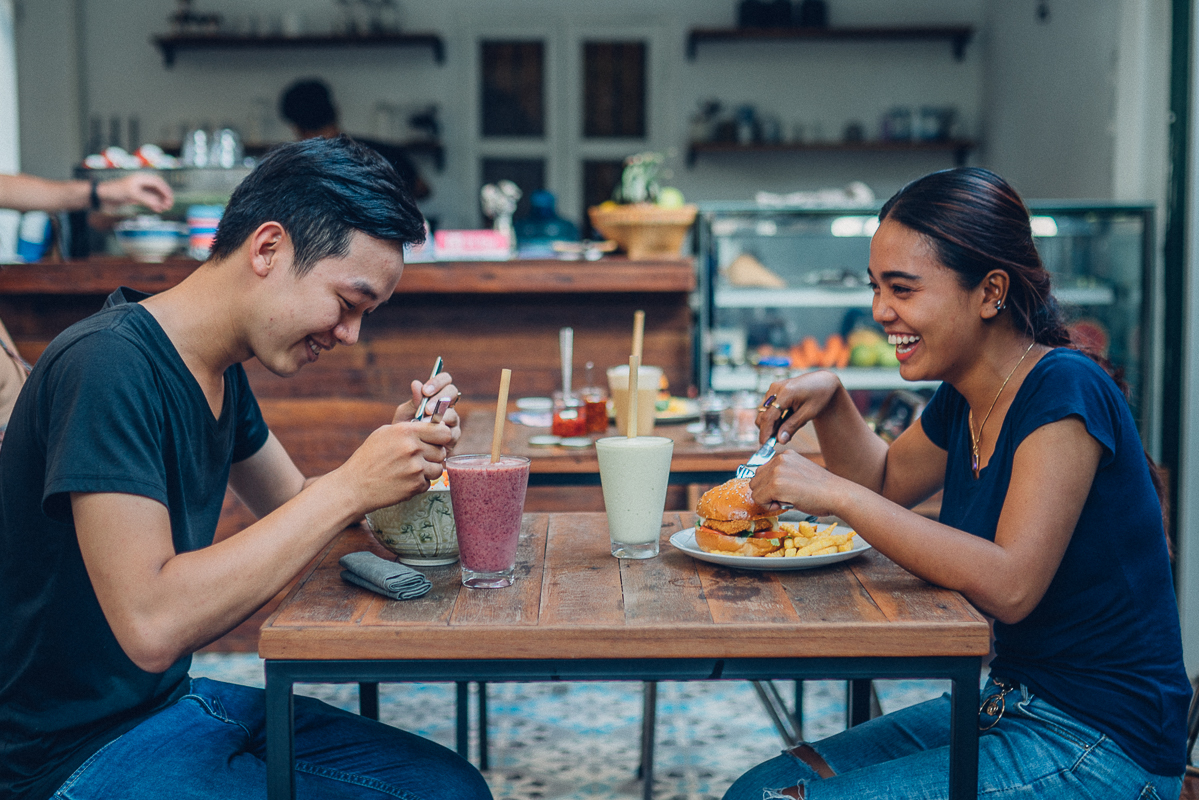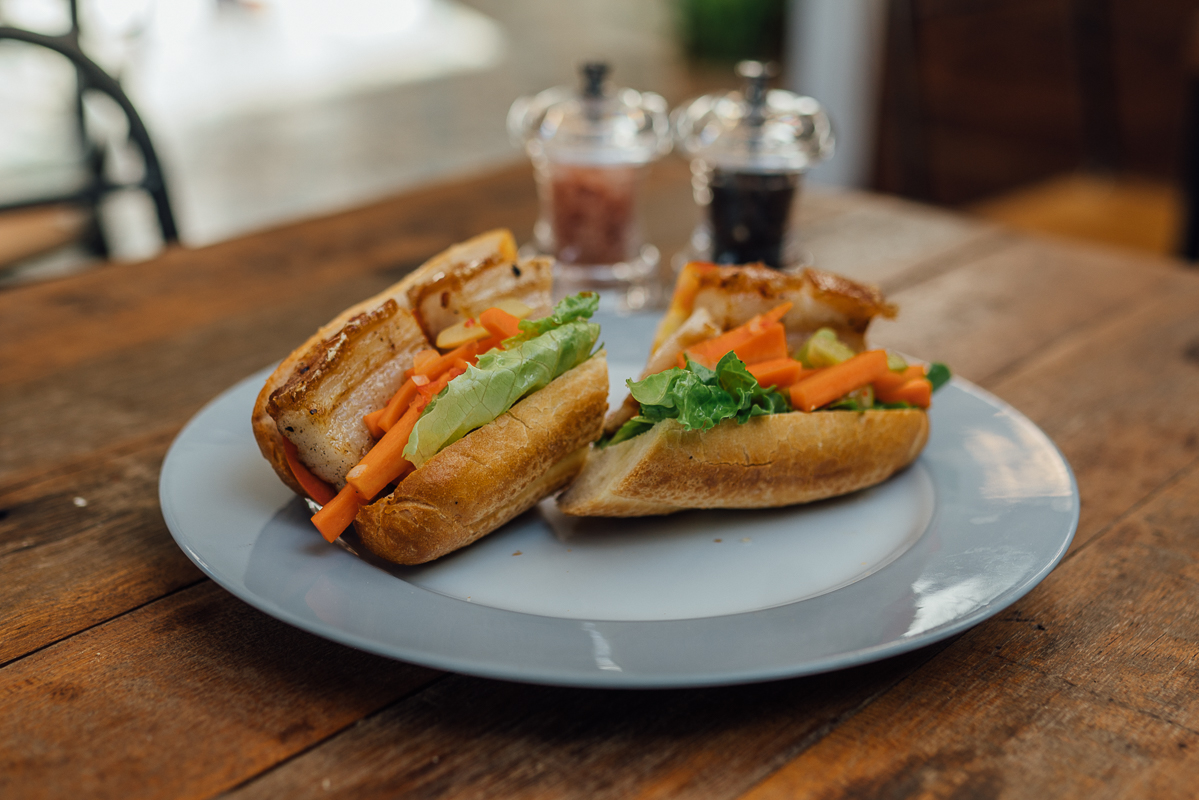 Espresso
Flat white $2.50
Latte $2.50
Cappuccino $2.50
Espresso $2
Long black $2.25
Macchiato $2.25
Piccolo latte $2.25
Iced latte $2.50
Khmer frozen coffee $2.50
Extra shot of coffee $0.50
Non-Espresso
Pour-over
Lot 369 blend (from Feel Good Coffee) $2.50
Single origin from Ethiopia (Woodstamp) $4
French press $2.50
Cold brew $3
Housemade cashew milk $0.50
(made fresh daily in-house, so additives or preservatives)
Coconut milk $0.50
Turmeric latte $3
Our house-made blend of turmeric, cinnamon & ginger with steamed cashew milk
Tea $2
Black, jasmine, oolong, black chai, lemongrass ginger & citrus teas available
Iced kampot tea $3
Lemongrass & pepper tea with a dash of local ginger syrup
Ginger basil fizz $3.50
Local ginger syrup and soda, with a scoop of refreshing lime & basil sorbet
Fresh juices $3
Apple
Pineapple
Carrot
Watermelon
Yellow $3.50
Mango, orange, pineapple, turmeric, cashews & passionfruit Jiva
Pink $3.50
Watermelon, pineapple, orange, ginger
Green $3.50
Leafy greens, banana, apple, cucumber, lemon, almonds & coconut water
White $3.50
Banana, honey & coconut milk
(add protein powder $1.50)
Purple $3.50
Dragonfruit, beetroot, apple, banana, berries, fresh coconut water, honey
Blueberry $3.50
Blueberries, banana, mango, fresh milk
Avocado $3
Avocado, fresh milk, sweet milk (add espresso shot $0.50)
Protein $4.50
Mango, banana, protein powder, fresh milk
Tangy Turtle Kombucha $3.50
Raspberry lime
Cinnamon
Lemongrass & ginger
Jiva $3
Ginger & chai
Ginger & lemon-lime
Ginger & passionfruit
Ginger & turmeric
Milkshakes $3.50
Mango
Strawberry
Peanut butter & chocolate
Banana
Chocolate
Beer & Cider
Angkor can $1.50
Beer Lao $1.50
Hoegarden $3.50
Magners Apple Cider $3.50
Red Wine
House Red glass $4
House Red bottle $15
Canapi Nero d'Avola di Sicilia (Italy) bottle $18
White Wine
House White glass $4
House White bottle $15
Two Oceans Sauvignon Blanc (South Africa) bottle $18
Spirits
Vodka $2.50
Gin $2.50
Whiskey $2.50
Bourbon $2.50
Rum $2.50
Tequila $2.50
Add mixer $0.50
cocktails
All cocktails $4
Grass Skirt
Tequila, lemon juice, simple syrup, lemongrass, mint
Espresso Martini
Espresso, vodka, kahlua
Dragonfruit Gimlet
Bright purple dragonfruit, gin, lime juice, simple syrup
Dark 'n Stormy
Rum, lime juice, ginger beer
Blood and Sand
Whiskey, orange juice, cherry brandy, vermouth
Lemongrass & Basil Mojito
Rum, mint, basil, lemongrass, simple syrup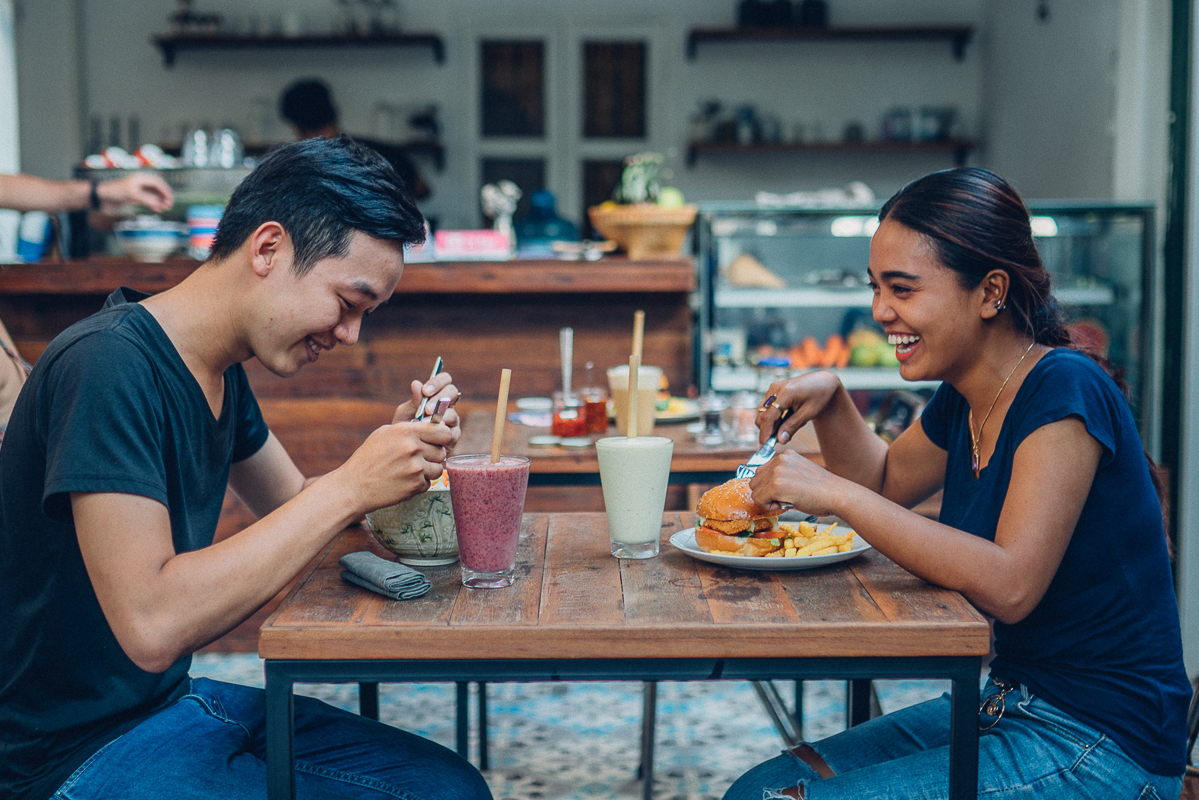 also available at lot 369
Environmentally friendly products:
Lot 369 re-useable coffee cups $12
Lot 369 re-useable Iced Coffee & smoothie cups $12
Re-useable bamboo straws $1.50
Re-useable stainless steel straws $3
Re-useable coffee & smoothie cup carriers $1.50
(ethically made from waste fabric by Dorsu)
Joyfully Nutty Nut Butters:
Glorified Peanut Butter: $5
Better than Nutella: $7
Dazed and Cashewed: $7
Housemade in our Kitchen:
Nut muesli (450 grams) $8.90
Chocolate covered coffee beans (100 grams) $3
Kimchi (350 grams) $3.50
Feel Good Coffee (beans or ground):
250 grams: $6.25
500 grams: $12.50
1kg: $25
Reservations
Call your chosen location to make a booking:
Lot 369 BKK (street 282, near the Independence Monument)
+855 (0) 12 797 802
Lot 369 Toul Tom Poung (Russian Markets)
+855 (0) 12 345 541
We're proud to be an ethical and responsible business.
we provide fair & safe working conditions for all staff, including:
Safe working conditions

Fair salaries, plus double pay on public holidays

Annual leave, sick leave, personal leave and parental leave that is above the minimum legal requirement in Cambodia
Financial support for medical reasons

Basic health cover

A 5-day work week (Cambodia generally has a 6-day work week), with any additional days or hours being optional, and paid at overtime rates
contact us
lot369cafe@gmail.com